Openshot Video Editor
OpenShot Video Editor is one of the best free video editing software used by many people recently.
Cross-platform video editing software (Linux, Mac, and Windows) Support for many videos, audio, and image formats Powerful curve-based Key frame animations Desktop integration (drag and drop support) Unlimited tracks/layers Clip resizing, scaling, trimming, snapping, rotation, and cutting Video transitions with real-time previews Compositing, image overlays, watermarks Title templates, title creation, sub-titles 3D animated titles (and effects) Advanced Timeline (including Drag & drop scrolling, panning, zooming, and snapping) Frame accuracy (step through each frame of video) Time-mapping and speed changes on clips ( Audio mixing and editing Digital video effects, including brightness, gamma, hue, greyscale, chroma-key
OpenShot Video Editor is a cross-platform video editing solution designed with a drag-and-drop interface for editing audio, video, or images to make it easy for businesses of all sizes to use. Users can add animation OpenShot Video Editor Effects such as fades, flying text, snow and pops, watermarks, 3D titles, and audio tracks among others to enhance videos with OpenShot Video Editor. Specially designed for video editors, this multilingual platform offers groups of color contrast adjustments, brightness, and adding time or motion effects on multimedia. This useful video editing tool available for Windows, Mac, and Linux users help to resize clips, integrate screens, create 3D animated titles, mix/edit audio, frame accuracy figures, and more. OpenShot Video Editor has a free version and does not offer a free trial. Let's see detailed features, usage, and notes when using this editing software in our OpenShot Video Editor review.
Shotcut Video Editor
Shotcut Video Editor has become a popular video editing tool thanks to its free and useful features
Support latest audio and video formats, BMP, GIF, JPEG, PNG, SVG, TIFF, WebP and image sequences No import required - native timeline editing Webcam and audio capture Frame-accurate seeking for many formats Multi-format timeline: mix and match resolutions and frame-rates within a project Support for 4K resolutions Network stream playback (HTTP, HLS, RTMP, RTSP, MMS, UDP) Frei0r video generator plugins (e.g. color bars and plasma) EDL (CMX3600 Edit Decision List) export Audio mixing across all tracks Fade in and out the audio and fade video from and to black with easy-to-use fader controls on the timeline Cross-fade audio and video dissolve transitions easily by overlapping shots on the same track of the timeline Audio scopes: loudness, peak meter, waveform, spectrum analyzer Pitch compensation for video speed changes 360° Video Filters Video scopes: Histogram, RGB Parade, RGB Waveform, Waveform, Vectorscope, and Zoom Easy-to-use cut, copy and paste operations Append, insert, overwrite, lift, and ripple delete editing on the timeline Cross-platform support: available on Windows, Linux, and macOS) Codec independent so does not rely on system codecs Batch encoding with job control Encode/transcode to a variety of formats and codecs thanks to FFmpeg External monitoring via Blackmagic Decklink card on NTSC monitor Control video zoom in the player: fit viewable area (default), 10%, 25%, 50%, original (100%), and 200% Flexible UI through dock-able panels Blackmagic Design SDI and HDMI for input and preview monitoring Leap Motion and Contour Design Shuttle PRO for jog/shuttle control OpenGL GPU-based image processing with 16-bit floating-point linear per color component AMD, Intel, and NVIDIA hardware encoding
Shotcut Video Editor is free software that provides users with some very impressive and useful tools in a complete package, which works smoothly and is regularly updated by the software developer. It is a bit of a waste to pay for a video editor when you are not a professional with the strict requirements for features, performance, and quality of an editing tool. A program full of features like this available with the free version is the top choice we recommend for beginners.
Shotcut Video Editing Software is updated based on the actual needs of its users because it is open-source software. Shotcut was recently included in our list of the best video editing software, even though it's free and not owned by the company. Another big point that attracts us is that it drains very little from your machine. So Shotcut even works on older setups. That said, if users want native 4K editing, they'll need a decent 16GB of RAM. In short, you need to make sure that your laptop or desktop computer is suitable.
InShot Video Editor
InShot Video Editor is one of many video editing software designed to make it easy for users to edit a short film and share it with others.
Video trimming Video spliting Clips merging Speed adjusting Free vlog music Add your own music Sound Effects Voice-overs adding Animated stickers and texts Full function timeline Easily syncing stickers and texts with video
InShot Video Editor is an application with a simple and beautiful interface that not only allows users to edit videos but also adjust photos and create collages. It has all you need there to enjoy using the app without paying a dime and also loads of more eye-catching Inshot Effects that you can use if you want to support the developers by one-time payment or subscription.
Now, even though the app is free, users will see ads at the top of the screen while editing, and the finished product will automatically have an InShot icon inserted at the bottom right of the screen. If you have no problem with that logo, then you don't need to do anything else. However, you can get rid of icons that obscure a few details in your project and skip the need to advertise your video editor with every project you create for a little more money. This not only helps your videos have a cleaner look but also saves time and eliminates distractions caused by ads.
InShot also provides users with animated stickers, fonts, and filters, and most of them are free. We had just browsed the store and downloaded the ones we wanted. However, there are some things we have to pay for. Instead of buying exotic supplements here and there, we recommend opting for a subscription to the service instead. Subscriptions give users access to all additional content, removing ads and watermarks.
The entire interface works only in portrait mode and InShot allows us to create video projects, work on a photo or create a collage on the fly. We will review each in turn in the Inshot Review.
Best Free Video Editors Review: Everyone Should Start With Best Free Video Edit Software
How to choose?
Free vs fee
Some video editing software is actually free, but like some video-editing packages are sold tiered: with more expensive versions offering more features and extensions. That means the free video editing program may just be the entry-level of the paid version. Or it could be a trial version that messes with the end product in various ways, such as placing a large app developer-branded watermark on your video or restricting output formats. But there are variants that offer paid versions with premium features that most consumers probably won't miss, but conversely, allow to make full use of the basic program.
Another hidden "cost" is periodic or even continuous inline ads or reminders that an upgrade is available by helping us verify at each launch that we are using the free version for non-commercial purposes. Some other video editing software developers incorporate paid features in their basic programs, but they don't explicitly mark these features as such. However, if the user tries to use them, they will receive an error message and an advertisement. We - who are taking advantage of the free - can't blame software companies for trying to lure users into using the paid versions. We have to admit that those annoyances are the price to pay for free video apps.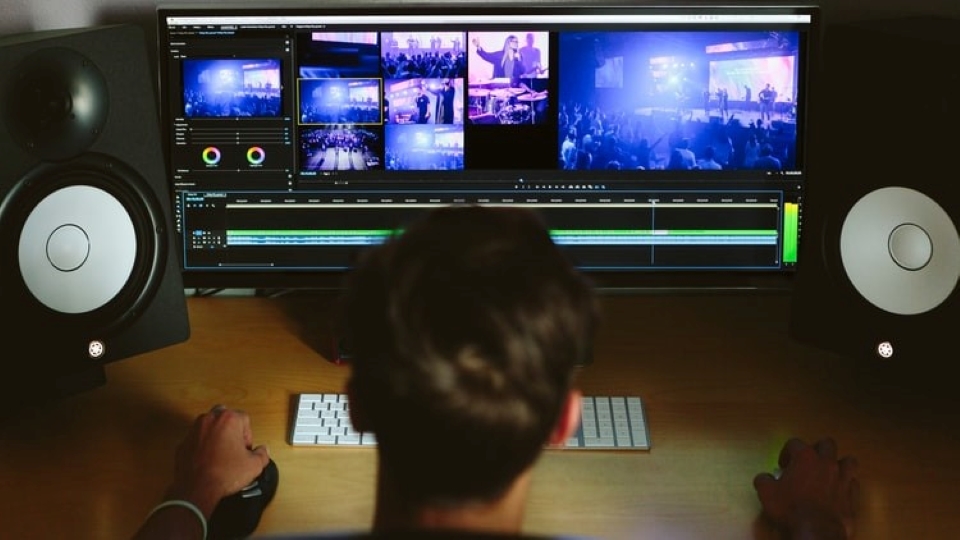 Best Free Video Editor Softwares Reviews
Basic features
All video editors we rate as usable at a minimum should have some combination of familiar features such as viewer or playback window, gallery, timeline, and permissions access to effects and transitions. Most of the video editing applications that we tested meet this criterion.
Technical support and documentation
One of the big differences we've noticed between paid software and free software is the level of documentation and technology support. Paid software obviously provides more clear and detailed documentation and instructions than the free versions we are talking about.
Many independent vendors troubleshoot, provide suggestions and criticism, monitor the software, and provide support to us during the trial process via social media and email. These free programs are popular because they are designed with an intuitive interface, tooltips, and even a built-in guide to welcome users.
System Requirements
Virtually the free software package technically serves consumer hardware systems with integrated graphics well, as opposed to more powerful professional discrete graphics cards. If the user owns a MacBook or Windows laptop with powerful enough integrated graphics, they can work efficiently.
Export options
Another area where users of the free app may experience inconvenience lies at the end of the project when they want to export their videos. They will discover that the free version won't output to the format they want. Make sure it saves your video to the platform and resolution you need before you start using the free plan whether your video will eventually appear on YouTube or elsewhere.
Everyone should start with free software
Our Best Video Editing Software Reviews includes the ideal software for those who are frugal and want to create epic videos. While some freeware may lack the advanced tools that are available on a paid product, our Best Video Editor For Computer picks should be good enough for most editing tasks, with Many tools offer a surprisingly broad feature set. When you decide you want to do your next more advanced manipulation or effects, we recommend switching to one of the best video editing software packages overall.
Best video editors are free doesn't always mean it's good. That's why we've tested some of the top free programs to see what they can do for you and who they're suitable for. However, we are sure that the Best Free Video Edit Software is suitable for most of those who are just getting started with video editing.