Audials Audio Video Converter
Audials Audio Video Converter is an easy-to-use, all-rounded conversion tool for music and film lovers.
Assist in dealing with aggravating file-formatting problems Work on Windows 10, 8, 7 Operating system
If you constantly feel the need to use music and audio files on different platforms or devices but often struggle with compatibility issues, get yourself a reliable audio video converter software. With a feature-packed audio converter that supports most audio files, you can convert Soundcloud into MP3 that can be played on your electronic devices, record or stream audios, then save it to your PC, extract sound from video, etc. Audials Audio Video Convert can help you accomplish all of that.

The Audials Audio Video Converter is a multi-functional software whose purpose is to facilitate the conversion process of most formats. When using Audials Audio Video, you will have full control over almost all music files or videos. Our following review of Audials Audio Video Converter offers you a closer look at what this software can provide.
MediaHuman Audio Converter
MediaHuman Audio Converter will help you combat compatibility issues and allow you to enjoy audio on various platforms.
Simple and intuitive interface Converts between all key audio formats Splits lossless tracks by CUE sheet Exports to iTunes/Music.app Converts multiple files simultaneously Keeps folder structure Extracts audio track from video Absolutely FREE! System requirements: Windows 10, Windows 8, Windows 7, Windows Vista, Windows 2003, Windows XP for PC systems (32bit/64bit) System requirements: macOS 11.0 (Big Sur), macOS 10.15 (Catalina), macOS 10.14 (Mojave), macOS 10.13 (High Sierra), macOS 10.12 (Sierra), OS X 10.11 (El Capitan), OS X 10.10 (Yosemite), OS X 10.9 (Mavericks), OS X 10.8 (Mountain Lion), Mac OS X 10.7 (Lion), Mac OS X 10.6 (Snow Leopard) About 70 Mb of free hard drive space
Have you ever heard a good song on SoundCloud and wanted to download it onto your MP3 Player only to realize that the song format isn't compatible with your device? Have you ever come across a very interesting sound while watching a Youtube video and wanted to extract the music from the video? If you ever run into these situations, an audio conversion software might offer you a feasible solution that you're looking for.

One of the most trusted conversion software on the Internet is MediaHuman Audio Converter. This audio converter is packed with many features, promising to bring you much satisfaction while using it. With MediaHuman Audio Converter, you can convert audio files, extract music or sound from video, process multiple files all at once, etc. There's so much more about this useful tool that everyone should know. Let's take a deeper dive into its specific features with our MediaHuman Audio Converter review and see what you can gain from this excellent conversion tool.
Best Audio Converters
What should you notice in an audio converter software?
Formats supported
One thing important about every audio converter is how many formats they support. Almost all free audio converters support popular formats such as FLAC, WAV, AAC, etc. However, with lesser-known formats, you will need for-pay audio converters since these converters will provide a broader range of choices. If you only want to convert files whose format is popular, you can turn to some of the best free audio converters we mentioned above. On the other hand, if your job involves converting files on a daily basis (suppose you work for a sound-producing company), you should opt for a paid best mp4 to mp3 or .flac to mp3 converter.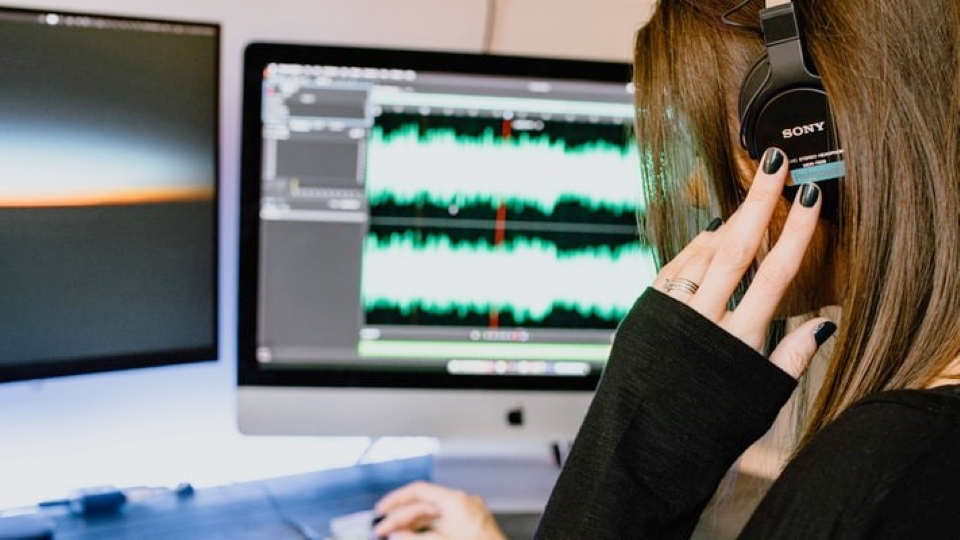 Best Audio Converters Reviews
Speed of conversion
Again, different audio converters will have different conversion speeds. The conversion speed should not bother you if the number of files you convert hovers around 3-5 files. Both free and paid converters can convert small files quickly, generating the results within less than one minute. However, the speed performance between free converters and for-pay ones can differ significantly regarding bigger files. When it comes to transforming these files, paid audio converters outperform free ones and generate far more impressive results.
The ability to extract sound
Most of the time, free and online audio converters only allow you to convert files. Some free audio converters might let you edit the final audio as well, but overall, the features these free converting platforms offer are limited. If you want to achieve more with the files, the for-pay audio converters are the right place to go. We've tried different converter software and found out that the best ones not only convert and decompress files but also enable you to record playlists and transform songs into smaller files. When the file size is reduced, they can be easily uploaded onto mobile devices and be played at any time. Some of the best audio converters for macOS and Windows can even record sound from video and movies on Youtube or Netflix and extract the sound for your personal use. Of course, if you don't use the recorded and extracted files for commercial purposes and do everything at home, your actions are legal.
Be careful when making copies of audio files
For a safe and legal process of converting and recording files, there are some points you should notice. In this digital age, copyrighted law is very much emphasized since many people are crossing the legal boundary by downloading and sharing copyrighted music on public platforms. Many media distributors attach DRM (Digital Rights Management) encryption to their music files to prevent copyright violation. Any songs with DRM encryption can be only played on the music platform that distributes those songs. For example, if you purchase a DRM encrypted song or album on Apple Music, you can only play that song or album on an Apple device whose ID is yours. If you wish to play the song you buy on an Android phone, you've violated copyright law.
The solution is to make a copy of that song or album that doesn't contain the DRM encryption. Some audio converters that we've tested allow you to record your audio files and alter them into formats that aren't DRM encrypted. Hence, these best audio converters help you enjoy music on a different platform. As we mentioned, this whole process is entirely legal as long as you don't share the copies with others to make money. In short, to protect yourself from any legal issue, you should spend time reading the policies and terms of the media platforms from which you buy digital audio files before using the audio converters.